I am trying to predict a continuous value using a deep neural network. I have about 100,000 samples, where input is a sequence of RNA, and output is a continuous metric determining the quality of the sequence. The problem with my data is that there is a huge peak - many sequences have almost identical quality scores (I have included a histogram of the data)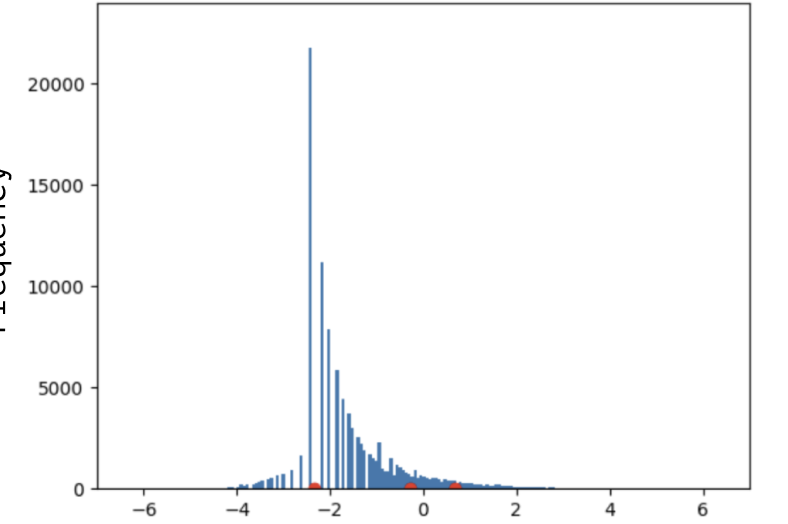 Quality is along the x-axis, and frequency of sequence with that quality score is along the y-axis.
As you can see, most of the sequences have a quality score of approximately -2.35. I think that this is causing my model difficulty, since it seems to have trouble predicting the quality of sequences that have this common score. Is there any way I can modify the data to make it easier for the model to learn on?